Syntheticus attains ISO 27001 certification and trademark registration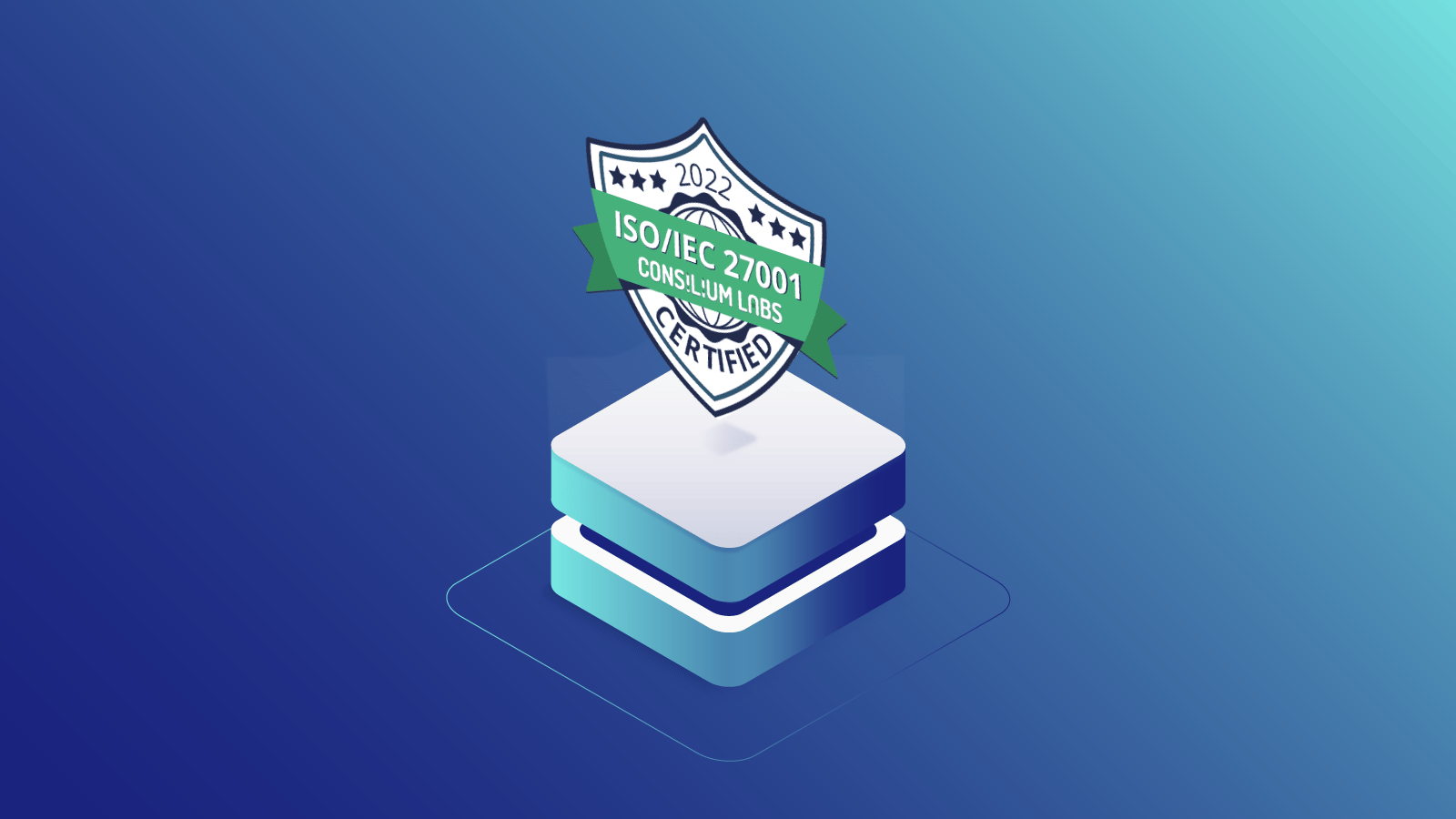 In an amazing leap forward, Syntheticus proudly announces its recent achievements in attaining ISO 27001 certification and securing trademark registration!
These milestones mark a significant chapter in the company's journey toward upholding the highest data security, privacy, and brand protection standards. We are proud to be at the forefront of innovation and research in privacy-enhancing technologies and are honored to have achieved such important milestones.
So, what do they mean for ourselves and our customers?
ISO 27001 certification: A milestone in information security
ISO 27001 Certification is a globally recognized achievement that reflects our commitment to information security. It is not just a label; it's a symbol of excellence.
It provides companies of any size and from all sectors of activity with guidance for establishing, implementing, maintaining and continually improving an information security management system.
With cyber-crime on the rise and new threats constantly emerging, it can seem difficult or even impossible to manage cyber-risks. ISO 27001 helps organizations become risk-aware and proactively identify and address weaknesses.
This certification validates the robustness and effectiveness of our security policies, procedures, and processes related to data privacy and protection. It also underscores Syntheticus's commitment to clients and partners in safeguarding their data with the highest industry standards.
For Syntheticus, this recognition is more than an achievement—it's a validation of our dedicated team's efforts. In securing it, we proudly join the ranks of organizations worldwide that have taken the lead in data security.
Trademark registration: Safeguarding brand identity
Our journey goes beyond securing data—it extends to protecting our identity. The recent registration of our trademark amplifies Syntheticus's dedication to maintaining a unique and distinctive brand identity.
This strategic step isn't just about legality; it's about safeguarding against imitation, preserving our standing in the market, and fortifying our brand's integrity. By proactively protecting our identity, we can ensure that our customers know they are interacting with the original Syntheticus brand every time.
A joint effort: Thank you to our collaborators
We sincerely thank our partners, clients, and supporters. Your trust and collaboration is the cornerstone of our success. We could not have achieved these milestones without your support and loyalty.
Our achievements stand as a testament to the collaborative spirit that defines Syntheticus's journey. Together, we've driven innovation, shaped the future of data security and privacy, and are poised to achieve even greater milestones.
Looking ahead: Innovation and impact
Obtaining the ISO 27001:2022 certification and successfully registering our trademark are major milestones for us. These achievements not only showcase our current accomplishments but also lay a strong foundation for our future endeavors. As we look ahead, we will build upon these achievements and continue to innovate.
One of our immediate priorities is ensuring compliance with the General Data Protection Regulation (GDPR). With ISO 27001 certification, we have established a solid framework that aligns with the stringent requirements of GDPR. Our commitment to data protection and privacy is in full compliance with GDPR, ensuring that our practices are robust and legally sound.
Our trademark registration has also enabled us to raise brand awareness across different verticals and increase our customer base. We are now in a stronger position to expand our reach, deepen market penetration, and explore new opportunities.
In this exciting phase of our journey, we look forward to future milestones. Our achievements thus far are a testament to our commitment to excellence and innovation, and we thank you for your unwavering support. We look forward to continuing this journey with you!